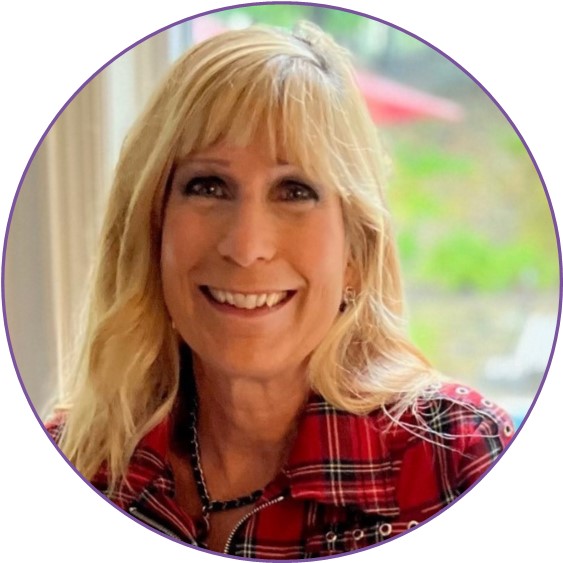 Hello! I'm Julie Maltby, Thanatologist and Creative Grief Coach. You didn't get here by accident and neither did I. You've likely found me because you're living with grief, and if you are, you have my deepest condolences. And you have my empathy.
Or maybe you're surprised you're feeling a sense of loss and grief after making a big life change, like moving or retiring. I get it.
Perhaps you're here because you want to support someone you care about who's struggling with grief. I appreciate your compassion and they will, too.
Whatever brought you here, welcome!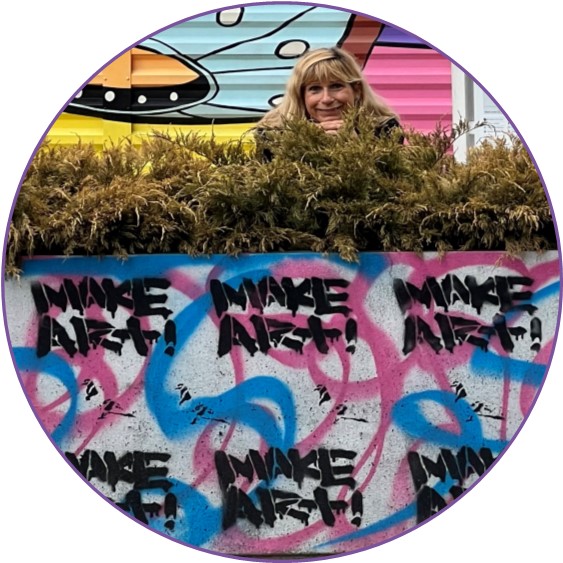 I've experienced many death and non-death losses over five decades and those experiences have brought grief, meaning and unexpected beauty to my life.
This lived experience inspires me to live with joy while living with loss (the emphasis on live is intentional). I have the desire to help those who cross my path to honour your grief and reimagine your future.
I'm also a certified Creative Grief Support Practitioner. That's quite a mouthful so you can call me a Creative Grief Coach.
Using a narrative perspective, a Creative Grief Coach accompanies you as you design your own experience like a work of art. Story telling and other creative expression requires deliberate action rather than passive suffering. You don't have to be an artist – the healing and growth happens throughout the process, not in the final product.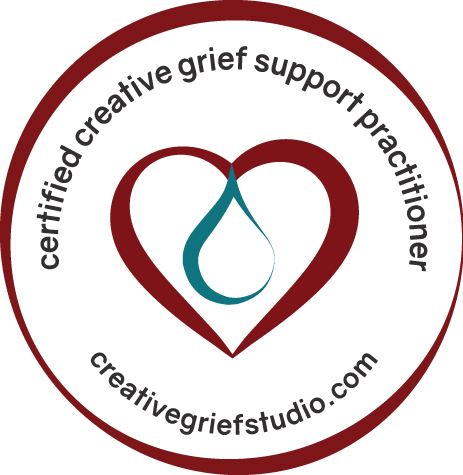 All change comes with loss – all loss comes with gifts
My experiences inspire me to seek meaning, joy and gratitude every day. Do you need a little help finding your inspiration? Together we can find creative ways to express your grief, open your heart and embrace the beauty of life. And, we'll find the beauty in the losses, too.
Sometimes loss shows up unexpectedly. Have you considered that all changes – even good ones – come with losses, too? I can relate.
In April 2022, I retired from a full and rewarding career that included communications, facilitation/training and event planning. In my final full-time job, I served as the dedicated communications specialist for Workplace Strategies for Mental Health.
A week later, I left the city where I grew up and our home of 28 years. We now live in Port Dover, Ontario, located on the north shore of Lake Erie.
Moving and retiring are big life changes that come with losses, like less time with and greater distance from friends, colleagues and neighbours. Change also brings gifts.
Gifts I offer to you include compassion, curiosity, appreciation of your uniqueness and expertise, and hope.
I've been married for almost 30 years. My husband and I are the loving guardians of a 23-year-old parrot named Rachel.
Learn more about me on LinkedIn and follow The Loss Art on Facebook.
Connect with your Creative Grief Coach